Welcome Letter From Our Principal
Dear Pence Families,
I am deeply honored and humbled to be the principal of Wilbur S. Pence Middle School. My 24-year career has taken place entirely in this community as a "Knight," both at TAHS and WSPMS. I have a passion for this community, these kids, and especially this school! I am inspired by what I see on a daily basis from our students, faculty, and staff. The "middle" is an amazing place filled with energy and excitement which is fueled by our students.
Personally, I grew up as the son of a national park ranger. This sparked my interest in all things science and nature related as I sought to follow my curiosities and explore the wonders of nature. I am fortunate to be part of an active family with my wife, 3 sons, and spoiled dog. I enjoy various types of literature, am an outdoor sportsman, fan of athletics, and I have a deep appreciation of the arts. I readily share information about myself with my students as I work to get to know them as well.
At Pence, we strive to Embrace, Empower, Enrich, and Inspire!
Embrace: We seek to get to know our students to understand them, build relationships, and meet them "where they are" in a way where they know they are cared for.
Empower: We want to help students build the skills (character, social, work ethic, coping, resiliency, etc.) and confidence that they need to find success and pride in an area of education.
Enrich: Build upon the 21st Century Skills of Learning - Communication, Collaboration, Creativity, Critical Thinking, and Citizenship along with exploration and innovation.
Inspire: We want students to be filled with passion to act and succeed!
Additionally, I believe that culture trumps strategy. At Pence, I want students to know that we are better together. You will hear us use the term "Pence Family" often. If students can feel safe, comfortable, and empowered to question, create, and explore, then the instructional strategies we use will be most effective. Our Pence teachers, in collaboration with our CO leadership and their peers across the other county schools, are all part of a collaborative team that seeks to implement best instructional practices in the classroom to continue to move us forward to make our students successful for today and tomorrow.
Educating our students is most effective when we have a partnership between home and school and I look forward to this endeavor. Thank you, and GO KNIGHTS!
Sincerely~
John Childs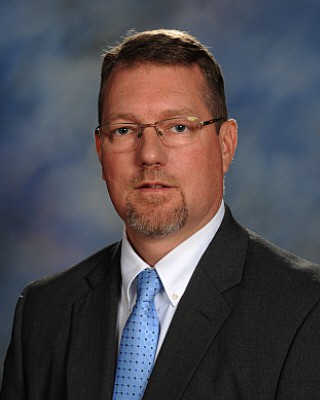 History of WSPMS
Wilbur S. Pence Middle School's history began in 1986 when the Rockingham County school board voted to build a new Turner Ashby High School. By the fall of 1989, the new Turner Ashby High School opened and the old high school was converted to a middle school in the place of John Wayland Intermediate School. The new middle school was named after long-time superintendent, Wilbur S. Pence (1950-1971) who had lived a short distance from the school. From 2002-2007 Wilbur S. Pence Middle School went through a long-term construction and renovation project. A new, two-story wing expanded classroom space for sixth grades with updated technology. The renovation of the rest of the building updated the structure to support the larger school student population and accommodate technology. In 2013 the front vestibule was added for building security. Smaller updates, improvements, and renovations have since been ongoing to provide our students with a building to be proud of! John Childs is the current principal.
Previous principals include:
Camala Kite 2014-2018
Mary Shifflett 1998-2014
James Slye 1997-1998
Jo Anne Wenger 1992-1997
Brownie Cummins 1986-1992